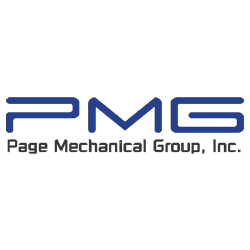 Sheet Metal Mechanics
Sorry, this job has expired.
Fort Myers, FL
Vision Insurance, Paid vacation, Paid personal time, Life Insurance, Health Insurance, Disability Insurance, Dental Insurance, 401K / Retirement plan
Page Mechanical Group, Inc., a successful and established mechanical contractor, is seeking qualified Sheet Metal Mechanics and Foremen with a background in commercial work, to add to its growing team. These are long term, full-time employment opportunities for the right qualified candidates.

Sheet Metal Foremen are responsible for managing all aspects of Commercial HVAC sheet metal installation and associated materials according to specifications and codes.


Sheet Metal Mechanics will assemble and install commercial duct systems and requires a minimum of 3+ years experience in commercial sheet metal installation.
The requirements listed below are representative of the knowledge, skill and/or ability to perform this job successfully

• Certification in crane rigging and signaling
• Knowledge of SMACNA requirements and local and state codes.
• Ability to read and understand blueprints
• Ability to write reports with proper format, punctuation, spelling, and grammar
• Good verbal communication skills
• Basic competence in sheet-metal mathematics
• Team oriented with the ability to work well and communicate with others
• Neat, professional appearance
• Possess valid driver's license and clean driving record; clean criminal background
• Ability to pass criminal background for school district work and Government/County facility security clearance if needed for specific jobs
• Determine sequence of installations by reading plans and working drawings
• Perform field take-offs and job site material inventories
• Engage in the assembly and installation of sheet metal duct work for air conditioning, refrigeration, and heating units used in schools, commercial and industrial buildings
Commercial Work Typical Schedule is Monday - Friday

We offer very competitive wages, a full benefits package, and continuing education opportunities.
We are an Equal Opportunity, drug-free employer.
13879